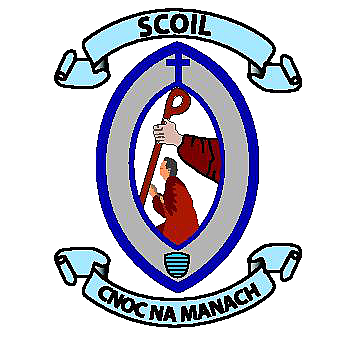 Welcome to the Knocknamanagh N.S. website!
In our website you will find a taste of all that we do and hopefully you will get a sense of the warm welcoming atmosphere we have.
Knocknamanagh N.S. is a co-ed primary school situated in the Village of Minane Bridge.  We have nearly 140 pupils of whom we are very proud.
Our motto is "Ní neart go cur le chéile" or 'We succeed together'. We have a very active school community with committed teachers, energetic students, an active Parents Association, a strong Board of Management and an interested local community.
At Knocknamanagh N.S. we wish to provide a range of learning experiences to fulfill the potential and develop the confidence of each child in our care. We are ambitious for all children. We aim to develop moral qualities of respect, truthfulness, fair play, compassion and consideration of others. We hope to nurture and expand children's ways of interpreting and expressing the environment around them thus becoming more aware and more appreciative of the world in which they live.
The children at Knocknamanagh think their school is a place where;
I get an education and have fun with my friends.  (Diarmuid)
We always tell the truth.  (Laura)
Everyone is involved, where we learn and have fun.  (Cathal)
You can feel safe.  (Rebecca)
We are nice to one another, make friends, learn and play. (Orlagh)
Knocknamanagh School aims to provide the child with the academic, social and spiritual qualities that will form the foundation of their adult life.
News
Monday Mile

14 Jan 2019

We all enjoyed our Monday mile this bright and sunny morning!